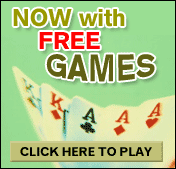 With the move from the real world to the virtual world, casinos, of course, took with them one of their most popular games: craps. Although online craps is nothing like casino craps, it does have some advantages over its land-based counterpart.
The most obvious difference in online craps as compared to casino craps is the social aspect of the game. One reason so many people like playing craps in the casino is the excitement that comes with it. The comradory that develops between craps players as a result of the cheering and carrying on can be found nowhere else at the casino. However, all of this social hoopla is not for everyone. Some people prefer the quiet, slow paced atmosphere of the roulette wheel, or the mellower feel of the blackjack table. Online craps might be more for these type of people. Additionally, there is no "wrong betting" in online craps, meaning that you will not feel pressured to follow the superstition that it's bad luck to bet the don't pass line or don't come bets. This is good news, because the don't pass line actually has a lower house edge than the pass line bet, even though it is a rather insignificant difference. Nonetheless, every little bit counts.
Another obvious point about online craps is that you not only get to play in the comfort of your own home, but you don't have the casino distractions that tend to make you feel comfortable and lose track of time. This could enable you to hang onto a little bit more of your money. However, at the same time, not being able to physically see your money may actually cause you to not place as much unconscious value in it, thereby causing you to actually bet more than you would have in the land based casino. Be careful with this. The convenience of playing at home may also see you spending more, so make sure you set a specific amount of money aside and do NOT go over that amount, no matter what, even though you may be tempted to chase a recent win or attempt to get back lost money.
Since online craps is strictly random, with the shooter not being able to influence the outcome of the dice in any way, it is advisable to stay away from any bets with a high house edge. Basically, that means anything except the pass and don't pass, the come and don't come, and maybe bets on the 6 or 8 (not the big 6 or big 8 bet). There is a large debate going on as to whether a shooter can even control the dice, so this issue may not even be valid – however, even in the land based casinos it's advised that you should stay away from any bets besides the above mentioned ones.
If you'd like to practice some of the strategy you've learned on this site, give our free craps game a try before putting your real money on the line!